Alexandre

June 2022

Encore mille merci pour la séance! J'ai pu recommencer à faire du sport grâce à ce que tu m'as fait! Je me sens à nouveau presque comme avant!
Robin

May 2022

Feeling like a kid on the playground at @weareesp's new facility. Felt sore and satisfied as ever after this sesh. But also grateful to be coaching and training at this top tier strength training and rehabilitation facility. Wonderful job master Roland Claes, Tristan Claes and Florian Claes
Marie-Anne et Amandine

July 2022

1er match de reprise après tant de mois d'attente, gagné 6/3, 6/0. Merci beaucoup pour les entraînements!
Esperanza (dancer, 17)

April 2022

Dankjewel voor alles, Roland, zonder uw hulp was dit nooit gelukt en was mijn droom om naar deze school te gaan nooit uitgekomen.
Elke

August 2022

Een man die mij 8 jaar geleden geholpen heeft met uitstralingspijn door hernia. Dankzij hem heb ik een operatie niet moeten laten doorgaan.
Monique

March 2022

Met dank voor de behandeling. Goude handen!
Johan

November 2021

Ondertussen jaar of 5 geleden dat ik nog eens bij Roland was als patiënt voor mijn pijnlijke nek. Nog altijd perfect in orde. Wanneer ik de ESP berichten lees denk ik soms… Moet toch nog een langs gaan. Doch, ik hoop dat het nog tijdje niet nodig is. Thanks, keep on the good work!
Émilie

January 2020

J'ai été envoyée chez Roland en raison de fortes douleurs de genou à la suite d'une course de 20km. J'ai été très bien soignée, d'abord, puis entrainée ensuite pour renforcer tout le corps et prévenir l'apparition de nouvelles douleurs. J'ai rapidement pu reprendre la course et je n'ai plus jamais eu mal au genou. Merci Roland, pour tout ce que vous avez fait, je vous en serai toujours reconnaissante!
Virtuose Lab – Dancers

January 2020

Il y a des spectacles, il y a des répétitions, il y a des cours, il y a des entrainements… Puis il y a les blessures aussi, parfois. Parfois des petites, parfois des plus importantes mais on ne lâche rien. Le mental fait toute la différence et les personnes qui nous entourent, qui nous conseillent et qui nous prennent en charge médicalement aussi: Merci à ESP qui a nous a sauvées là où on nous disait qu'on ne pouvait plus rien.
Amos Lewis
GFL1 American Football Player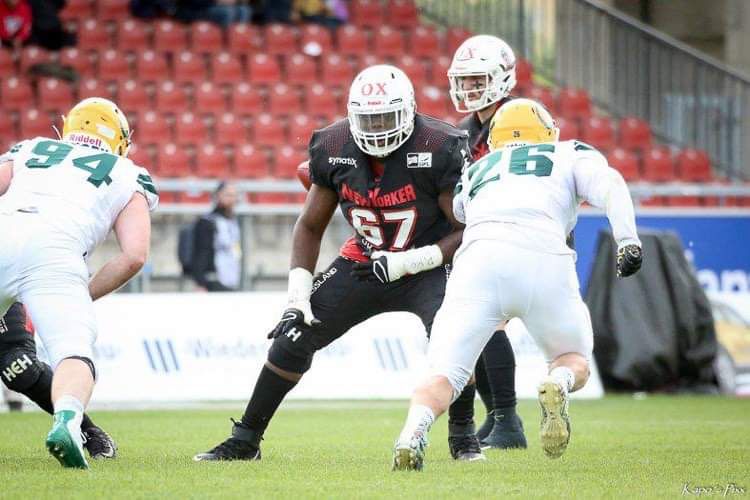 Laurent Tieul
President Kraainem F.C.
---
Share your ESP experience with us
Fill in in this short form.